The CTRL+Z generation, as Generation Z has been called (young people between 16 and 20 years old) is being appointed as the generation that will bring about important changes in society, undoing the mistakes of past generations. 
Unlike the previous ones, which focused on financial security and the achievement of assets, this generation brings different goals and dreams. Most of them are young people who are looking for professions in which they can bring about the changes the world needs.
Socially aware, without prejudice and concerned about the future of the planet, one of Gen Z's main characteristics is the search for a professional purpose.
To increase the University's connection with its graduate audiences and reinforce the institution's community positioning, Sambba created the campaign "Univali. Knowledge changes the world."
With an integrated on/off media strategy, the campaign began with actions for the POV – Professional Option for Vacancy, a digital event where professions in all disciplines were presented, in addition to the large structure offered by the University.
The language and positioning then advanced to the selection process of the Campaign for graduation, with multimedia strategy including broadcast television, radio, digital media, outdoor, advertising in major state news portals among other actions.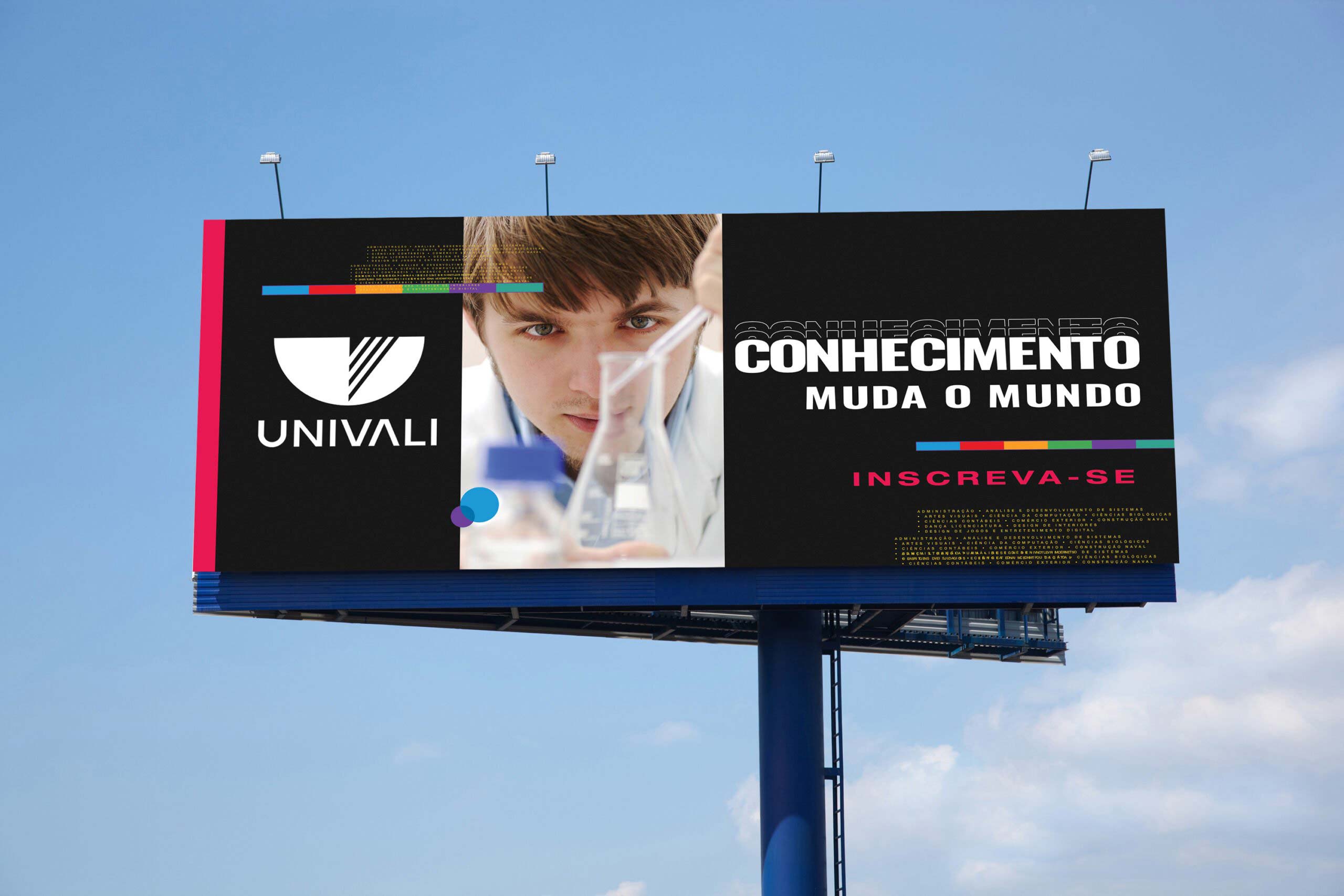 The theme of purpose and knowledge as an agent of transformation was ramified within the campaign through course pieces, as well as incorporated into different organic and internal communication actions at the university.
Univali also offers different forms of admission and many types of scholarships. This made it necessary to appeal to a diverse audience.
Conquered audiences were identified by browsing behaviour on the university's website, as well as new and different audiences within the profile with greater adherence to the form of admission or scholarship.
The campaign "Univali. Knowledge changes the world." reinforced Univali's connection with its stakeholders, bringing the university even closer to its main vocation: the development of people and society through knowledge.